How UC Can Improve Employee Productivity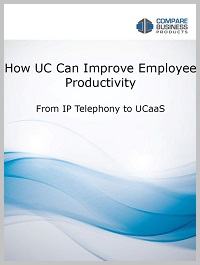 Unified Communications (UC) is a new concept that is revolutionizing business communications. Every year, more and more companies are ditching their traditional PBX systems for a UC solution.
But before you make the move, it's critical to understand how UC will affect your workplace and employees.
With this guide, learn how UC:
• Grows productivity
• Reshapes the workforce
• Creates actionable data analytics