8x8 X Series Solution Overview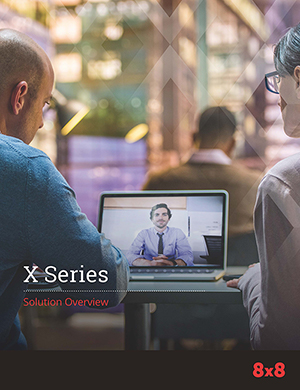 Reliable and clear communications have never been more critical than in today's business environment. With so much choice, customers can afford to be selective about the companies with whom they engage. Businesses continue to escalate competition based on customer experience. Those organizations incorporating communications as a key component of delivering that experience are seeing outsized
returns. This overview describes how the 8x8 X Series arms employees with the tools they need to communicate, collaborate and access the organization's most valuable data and experts so they can optimize every moment of engagement.